Mission
"Our goal is to create and develop "Modern" youth as responsible citizens with multidimensional personalities by inculcating among students a blending of cultural awareness, compassionate and progressive attitude, scientific insights and time-tested traditional values."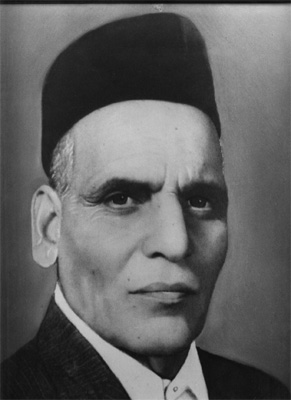 Established in 1934 by Shankarraoji Kanitkar & prominent teachers and experts in educational field.
Shri Shankarraoji Kanitkar was a freedom fighter and a member of Pune Municipal Corporation for 20 years. He was President for Pune Municipal Corporation for one year.
Presently there are 53 Educational Institutes consisting of Schools, Colleges, Professional Colleges, Management Institutes, Computer Center, etc.
Modern College of Arts Science and Commerce,
Ganesh-Khind,
Pune -411 053
Progressive Education Society's Modern College of Arts Science and Commerce came into existence in 1992. With the picturesque Chaturshrungi Hills in the backdrop, the college is located exactly opposite the Pune University. Instituted with the avowed aim of imparting quality education to students hailing from diverse socio-economic background and those living in and around Pune city, the college has shown exponential growth in a short span of 18 years. With a unique blend of traditional and need- based courses to offer, the college today is one of the fastest growing colleges of Pune and a most preferred destination for students – local, national and international.
Spread over an area of 3.5 acres, it offers a complete and satisfying educational experience to over 4109 students with its well furnished laboratories and library. Young, enthusiastic and dynamic staff with a flair for innovativeness and creativity in teaching coupled with a friendly and helpful attitude of the support staff add value to the institution.
Contact :
E-Mail:
info@moderncollegegk.org
Ph:(020) 25634021 / (020) 25650191 Fax:(020) 25650931